2023

Hotel Pemaquid offers a variety of rooms all of which are listed below. All rooms have flat screen televisions and refrigerators.

Rates are listed by room type and by season:

Total cost is the room rate + 9% ME tax


Room rates are based on double occupancy.
Additional person: $20/night + tax
Check-in is 3pm, Check-out is 10am.



A full non-refundable payment is required for Weekends, holidays, special events, and/or high volume dates.
Weekend stays have a 2 night minimum; special high volume weekends require a 3 day minimum.

If your plans change for any reason, we would appreciate a courtesy call to let us know.


There is internet available but the signal strength is iffy. We generally do get internet in the parlors of the main hotel but there is limited to no wifi to the surrounding buildings.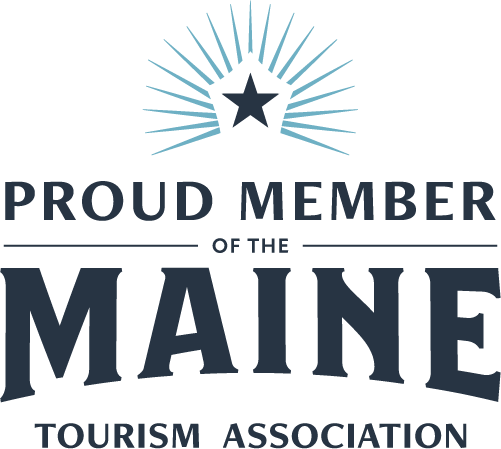 _________________________________________________________________________
Reservations
Please call (207) 633-0353 to make a reservation. Inquiries and requests can also be made through our contact page while we are closed for the season. Please include a contact number where we can reach you to discuss options and possibilities for your stay. International visitors can discuss and make reservations through our contact page but be sure to include an email addre


If you are paying for another person's stay with us or you have a different last name, please include the name on the reservation.

___________________________________________________________________________
Rooms
The Hotel Pemaquid has 30 unique rooms and two cottages, each offering a variety of comforts and amenities particular to the specific room. The rates below describe rooms of a similar type and price located in a specific building; the hotel is made up of 10 buildings in total. Many pictures of the buildings and rooms can be seen on the "rooms" page of this website. Prices shown below are room rates . Prices shown below are double occupancy room rates per night only. You would need to add state hospitality tax (currently 9%) to calculate the total price of each room per night.

Sunrise Units
Cathedral ceiling-rooms with small private baths (shower only).
All rooms have one queen bed.
The sunrise room is a bigger room with a queen bed. From $169-$229
​
---
Bungalow Units
Rooms 6-14: Large, airy rooms beautifully decorated with king bed and 1 daybed, full private baths, and large deck . from $199-$299



---

MAIN HOTEL

Hotel Rooms 105-106: Small rooms located on the 2nd floor (rear), full private baths with one double bed. Two people maximum per room. From $149-$175
---
MAIN HOTEL: Suites
Hotel 1st Floor: Chauffeur's, Bryant and Butler's Pantry
2nd Floor: Curtis and Brackett
Buoy Building: Bird's Nest. Two people maximum per unit.
Amazing over-sized rooms with king or queen beds , separate sitting areas ,
​full baths, and beautifully decorated. From $199-$299


---
MAIN HOTEL
​Atwood Penthouse
The only room on the 3rd floor of the hotel, this large unit has a queen size bed, sitting area, walk-in marble shower, and large expanded bedroom. This is a wonderful room with it's own unique privacy. The access to the room is through antique stairway. Not easy accessible. Two people maximum. From $219-$299
Pilot House
The Pilot House is a rescued wheel house from the fishing boat the Wilard Daggett. Beware that this unit is not for everybody! It is a smaller unit, approximately 7 feet wide by 20 feet long with 7 foot high bowed ceilings, a small bedroom, bathroom, but a large open aired screened in porch (the only screened in porch on the property). Two people maximum From$159-$185
---
Annex
Wonderful unit for families with 3 bedrooms (sink in each room),
sitting area and one bath with shower. Bedrooms include the
beds: queen, two twins, and double.
There is a 3 night minimum when booking this room.
3 BDRM~ From$299- $399
---


Potting Shed
Small individual private cottage with vaulted ceilings and exposed beams, sitting area, microwave, refrigerator, back porch, bath with shower, and queen size bed. Two people maximum. From $199-$269
---
Carriage House
NOT AVAILABLE FOR 2023 SEASON. Spacious, open vaulted ceiling, turreted quarters with semi-enclosed king bedroom, a full kitchen and bath, deck and balconies.
Wonderful ocean views. You'll want to stay forever.
(not for group gatherings , two night minimum)
---
Cottage
NOT AVAILABLE FOR 2023 SEASON. Rustic 4-Bedroom cottage with two baths (one shower, one tub), full kitchen, fireplace (bring your own wood), and large porch. Bedrooms include: one bedroom with queen, two bedrooms with double beds, and one bedroom with two twins beds. Rented weekly . Linens provided, beds made up, no daily housekeeping services. The cottage has a 3pm check-in.
---
* Please note that full payment of stay is sometimes required depending on type and date of reservation.
ALL weekends must be paid in full, have non-refundable deposits, and do not follow our general refund policies.
It is unlawful to have a camper, fifth-wheel, tent, or any other non-conforming accommodations at the hotel or near Pemaquid Point due to town ordinances. People staying at the hotel will be asked to remove such vehicles from the property ; no overnight parking for these types of vehicles is permitted.